Yangon Central Station - The Mandalay Express waits to depart
A milk salesman and his employee transport fresh mil from their farm into the city each morning using the train network
Child on board the circle line in Yangon
A young lady in a neighboring train smiles as she cradels her baby
Father and son on the way to visit family in Mandalay. He is in the army and is based near Yangon, and uses the train to visit his family every week.
The train stops only briefly at each station, so alighting is a real skill, especially when you're fully laden with groceries
A baby and mother aboard the Mandalay express
A family gets comfortable as the train departs Yangon on an the 18 hour journey up the country to Mandalay
There is a sense of serenity aboard the train. A mood of contemplation that contrasts with the hectic world that passes by.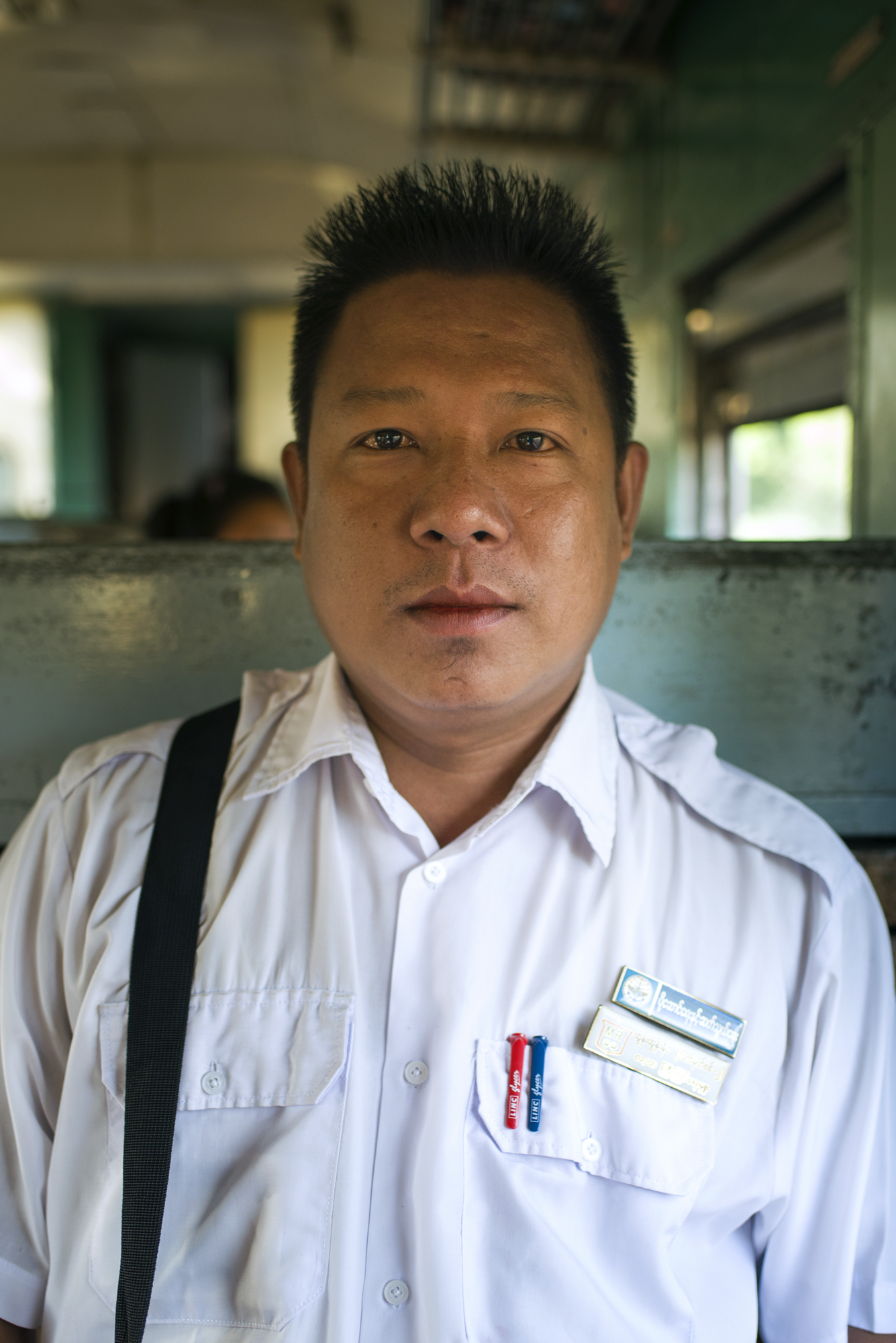 The food was improvised and adapted to the railways, but was delicious.
A family eats lunch on the economy class carriage